Celebrating its 25th year, the Epcot International Food & Wine Festival is being held Now – , 2020. It now has more than 30 global marketplaces to explore & Orlando Ticket Connection has your discount tickets for this scrumptious event!
Your taste buds have waited long enough. It's time, once again, to sip, savor and stroll your days away during the Taste of EPCOT® International Food & Wine Festival—our longest festival ever—debuting this summer at Walt Disney World® Resort. This year's event will be understandably different from what it was in the past, but you'll still be able to venture across six continents and beyond as you sample mouthwatering delicacies from over 20 destinations. You'll also find many of your favorite flavors along with some tempting new ones to try. Of course, there's family fun like the return of Remy's Ratatouille Hide & Squeak scavenger hunt; entertainment including the merry Mariachi Cobre and the rhythmic JAMMitors crew; plus a collection of limited-edition 25th anniversary merchandise for purchase. And since the 2020 EPCOT® International Flower & Garden Festival was shorter than expected, we're also featuring our new Remy topiary, a selection of favorite foods, and merchandise from that event as well. So give your taste buds the chance to come out and play, and join us at the Taste of EPCOT® International Food & Wine Festival.
Have you ever dreamed of eating your way around the world?
Now you can at the Epcot International Food & Wine Festival 2020!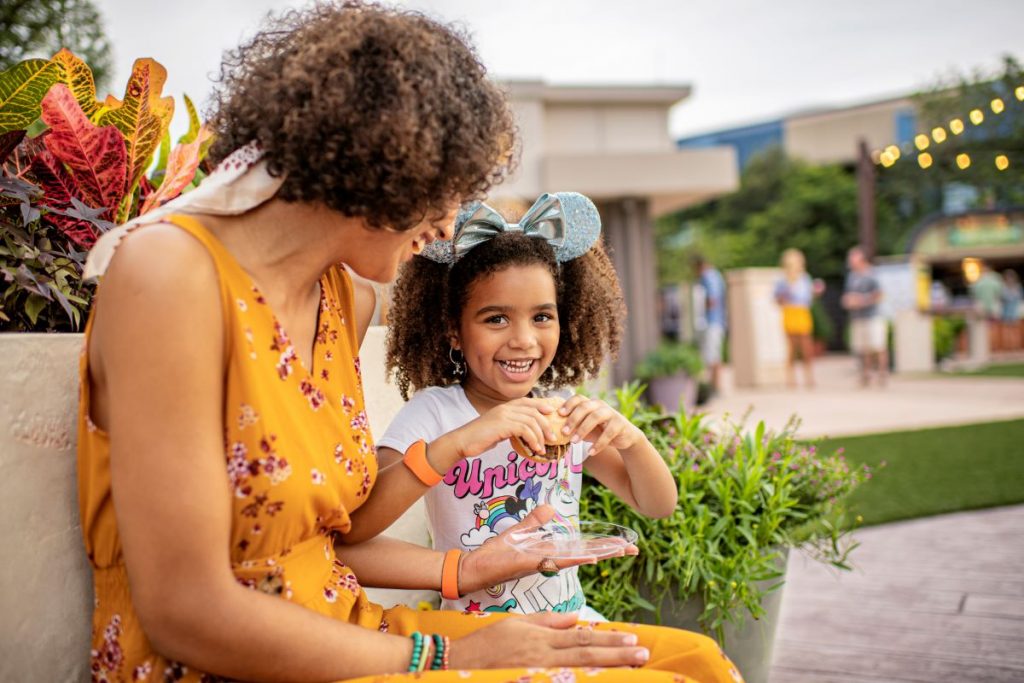 This cuisine connoisseur's dream is bursting with delectable dishes, fine wine, craft beer, and other beverages sure to satisfy every palate from over 30 individual marketplaces. Make sure to get your Discount Disney Tickets in advance so you will be able to enjoy this spectacular fall festival!
Of course, there are the celebrity chefs, hands-on culinary workshops and demonstrations, and more to look forward to at the event as well. For the younger food connoisseur's, the Ratatouille-inspired scavenger hunt will return with new hiding locations this year, as well as culinary demos and dishes.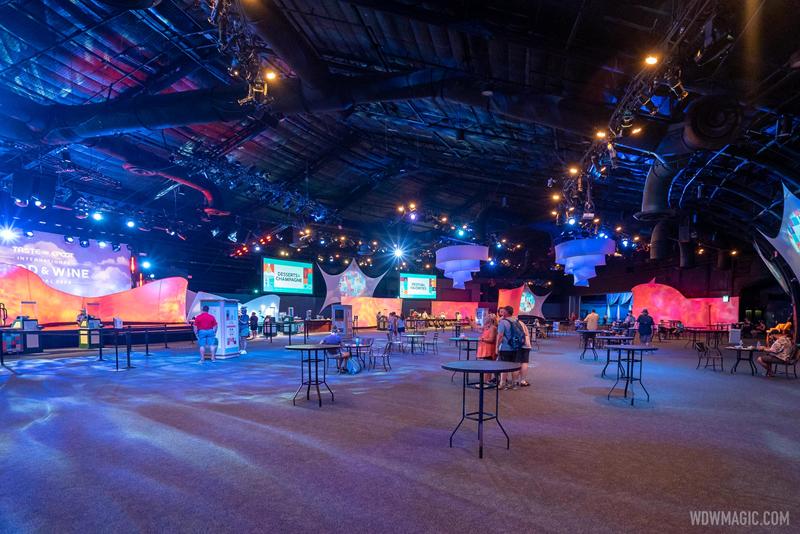 Epcot International Food & Wine Festival 2020
2020 Epcot International Food & Wine Festival Highlights:
There are 20 Global Marketplaces featured in 2020 along with other stops for bites and sips!
Remy's Ratatouille Hide & Squeak scavenger hunt will return for 2020. Kids of all ages can search for 15 little Remy statuettes with maps and stickers available for purchase at Port of Entry, Pin Central, and World Traveler at International Gateway. Completed maps can be shown at Disney Traders to choose a prize for your efforts, courtesy of Chef Remy, of course.
Epcot Food & Wine Festival Eat to the Beat Concerts Not this Year!
Typically, the Food and Wine Festival includes the Eat to the Beat Concert Series, but this year it will not take place due to the lack of proper physical distancing measures. In past years' events, the concerts feature a wide range of artists, including Plain White T's, Kenny G and Sugar Ray.
However, festivalgoers will still be able to enjoy local musical acts — Mariachi Cobre (or Marimba de las Américas) and JAMMitors — throughout the day at America Gardens Theatre. Both groups brought some Disney magic into our lives with their #VoicesFromHome performances on YouTube during the closure. It was so great to see them live once again!
Mariachi Cobre and JAMMitors switch turns, so that each group is playing about once an hour. You can catch Mariachi Cobre singing "Remember Me" at 1:30 p.m., 2:45 p.m., 3:40 p.m., 4:45 p.m, 6:10 p.m., 7:05 p.m. and 8:10 p.m. Or jam out with the JAMMitors at 2 p.m., 3:15 p.m., 4:20 p.m., 5:45 p.m., 6:40 p.m. and 7:35 p.m.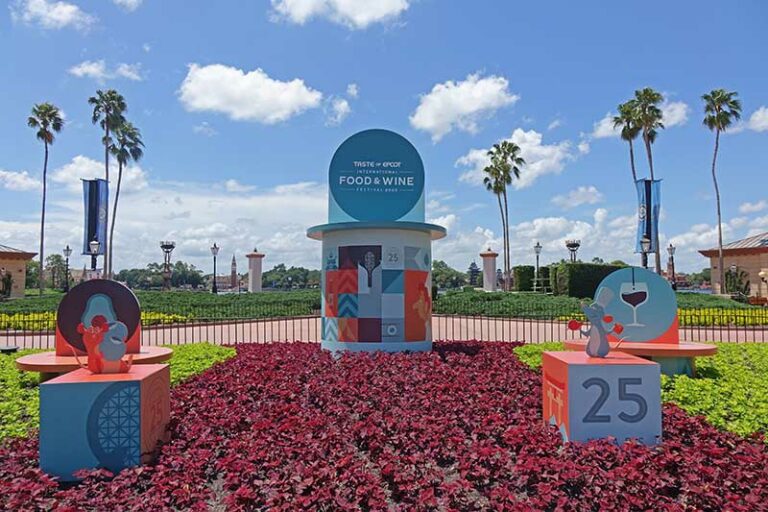 Epcot Food & Wine Just for Kids
Disney du Jour Dance Party
Held seven days a week in Future World. Sundays through Thursdays, a DJ will lead the interactive fun. Fridays and Saturdays, Radio Disney stars will pump up the mix with live performances.
Actress-singer Meg Donnelly, from the Disney Channel original movie "Zombies," will appear opening weekend, and more weekend celebrity headliners will join the lineup throughout the festival.
Candy Man-Style Maki
Learn how to roll sushi-inspired confectionary creations with a real Disney chef. Families with kids of all ages can sharpen their itamae skills at Candy Sushi. Learn how to transform favorite sweets into masterful maki- or nigari-style rolls.
By replacing traditional sushi ingredients with gummies, fun strips and crisped rice, you're sure to finish with a fun-to-eat treat!
A "Ratatouille"-inspired adventure is back as Chef Remy encourages families to play together during Remy's Ratatouille Hide 'n' Squeak scavenger hunt. This year Remy is hiding in all new locations!
Have ever been to the Epcot Food & Wine International Festival? We would love to hear about your experiences and any tips that you would love to share!