SeaWorld Seven Seas Food Festival Returns in 2020 with more artist's than ever. Guests visiting SeaWorld's Seven Seas Food Festival can enjoy local craft beers and exciting new flavors while exploring culinary marketplaces throughout the park on Fridays, Saturdays and Sundays from February 7 – May 3.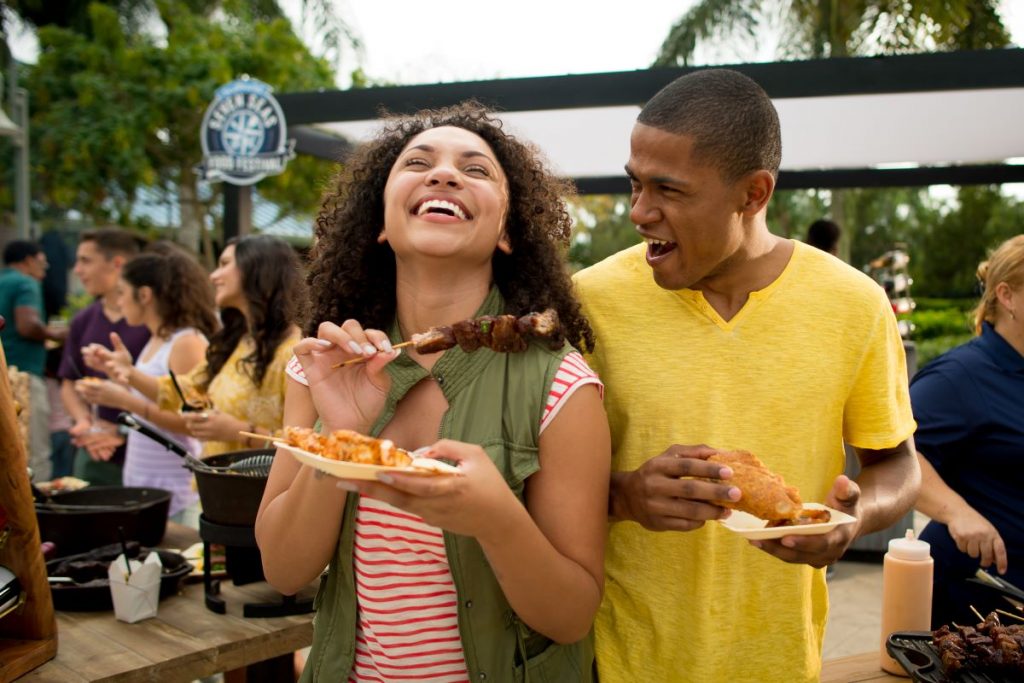 SeaWorld Seven Seas Food Festival Returns
Chef Héctor Colón and his culinary masters are turning up the flavor and inviting you to experience unique eats and distinct beverages from around the world. Discover unique Asian, Latin, European, Polynesian and North Atlantic dishes throughout the park and feature a wide array of wine, specialty cocktails, and local and international craft brews. Enjoy the wide selection of food and drinks during the Seven Seas Food Festival, Friday through Sunday, from February 7 to May 3.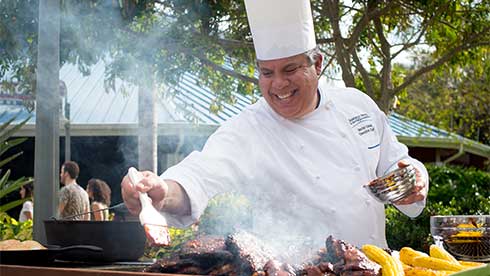 Enjoy unique foods and distinct beverages inspired from around the world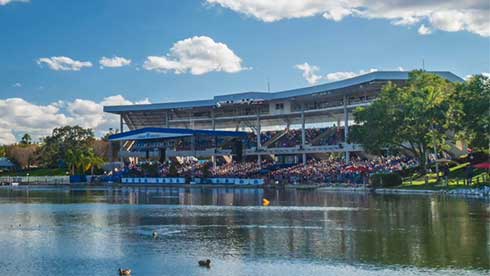 Live Concerts Held Every Weekend!
The SeaWorld Seven Seas Food Festival Returns with world-class concerts every Saturday and Sunday at 6:00 pm at SeaWorld's Bayside Stadium, included with theme park admission.  Today, SeaWorld has announced additional performances to look forward to:
Saturday February 8th – Maddie & Tae
Sunday February 9th – Trace Adkins
Saturday, February 15 – Pop 2000 Tour – Hosted by Lance Bass of *NSYNC with O-
Town, Ryan Cabrera, & LFO
Sunday, February 16 – Night Ranger
Saturday, February 22 – Walk Off The Earth
Sunday, February 23 0 Boyz II Men
Saturday, March 7 – AJR
Sunday, March 8 – Dylan Scott
Saturday, March 14 – Hunter Hayes
Sunday, March 15 – Joe Nichols
Saturday, March 21 – YES and Alan Parsons Live Project
Sunday, March 22 – Edwin McCain
Saturday, March 28 – Gin Blossoms
Sunday, March 29 – Village People
Saturday, April 4 – Jesse McCartney
Sunday, April 5 – Gretchen Wilson
Saturday, April 11 – Scotty McCreery
Sunday, April 12 – Jeremy Camp
Saturday, April 18 – Everclear
Sunday, April 19 – Grand Funk Railroad and Blue Öyster Cult
Saturday, April 25 – Vanilla Ice and C + C Music Factory
Sunday, April 26 – Chris Janson
Saturday, May 2 – TBA
Sunday, May 3 – Sean Paul
The best way to enjoy this festival is with a SeaWorld Multi-Day Ticket! OrlandoTicketConnection.com has some of the lowest prices on SeaWorld Orlando Tickets as well as the best customer service!