Fun Spot America Theme Parks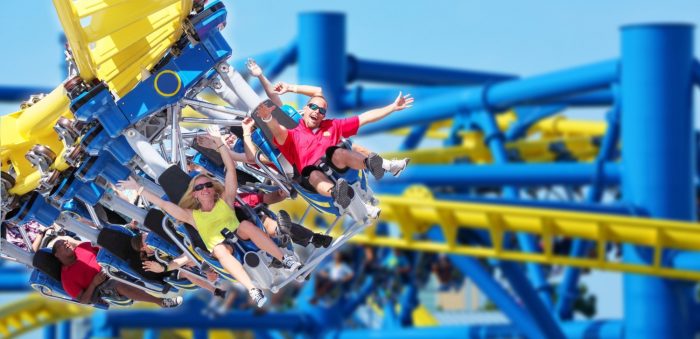 Fun Spot America Theme Parks – 2 GREAT PARKS for Safe- Clean – Fun!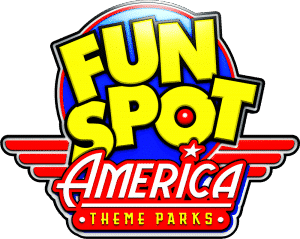 Buy Now!
Change Your Mind? Not What You are Looking For? GO BACK!
Fun Spot America Theme Parks in Orlando has "More Tracks, More Rides, MORE FUN!!"
The Orlando park opened on December 24th 1997 and introduced Fun Spot patented design multi-level tracks that became their signature. In 2004 they purchased the world's tallest Skycoaster and in 2007, expanded that attraction to the 9 acres of tracks, family/thrill rides and an arcade at the Kissimmee location. In June 2013, Fun Spot Action Park underwent a 15‐acre renovation and expansion including a name change to Fun Spot America! The Orlando location now boasts Central Florida's only wooden roller coaster along with the second tallest SkyCoaster in the world, the tallest being at the Kissimmee location.
We are now in the process of continuing our expansion at the Orlando Central Florida theme park as we still have 12 acres of undeveloped property that we are currently planning out so we can continue to add a SAFE-CLEAN-FUN option to all our families and guests.
ORLANDO LOCATION: Off International Drive at Kirkman Road – between Orlando Premium Outlet Mall & Wet'N Wild at the GIANT Wheel (5700 Fun Spot Way) HOURS: Monday-Friday: Noon to 11pm, Weekends: 10am to Midnight
Orlando Location includes:

Gator Spot included with Unlimited Armband.
4 Unique Go-Kart Tracks – 3 multi-level, 1 speed track
16 Family/Thrill Rides
9 Kid Spot Rides
100 + Video Games
World's Largest 250 ft. SkyCoaster
KISSIMMEE LOCATION: Just off Interstate 4, exit 65 on Highway 192. Next to Old Town at MM #9. Look for the Ferris Wheel and three 300 foot white poles. HOURS: Monday-Friday: Noon to 11pm, Weekends: 10am to Midnight
Kissimmee Location includes:
4 Go-Kart Tracks – 2 multi-level & 2 speed tracks
11 Family/Thrill Rides
8 Kid Spot Rides
60+ Video Games
World's Tallest 300 ft. SkyCoaster
FREE PARKING – FREE ADMISSION SAFE – CLEAN – FUN