Universal Orlando Resort Information
Orlando Ticket Connection vacation planning genius is happy to inform you of all that the Universal Orlando Resort has to offer. Read detailed information about this Orlando resort. Call 855-473-7987 if you have any questions. When you are ready to purchase tickets, we offer the lowest prices around!
Purchase Tickets
Universal Orlando Resort
Take a vacation beyond anything you've experienced before with Universal Orlando Resort Discount Tickets!
Three amazing theme parks let you immerse yourself in the next generation of latest blockbuster entertainment, journey through the legendary worlds of incredible heroes and enjoy the thrills and relaxation of a tropical paradise like no other.
Step right into powerful stories, myths and legends at Universal's Islands of Adventure. Here you'll find The Wizarding World of Harry Potter – Hogsmeade, where you can ride the thrilling new roller coaster, Hagrid's Magical Creatures Motorbike Adventure, now open. You can also battle villains alongside Spider-Man and encounter dinosaurs in Jurassic Park.
Next door, meet the mischievous Minions and join forces with the TRANSFORMERS as you unleash your imagination at Universal Studios Florida, where heart-pounding, cutting-edge attractions bring your favorite movies, television and more to life.
At Universal's Volcano Bay water theme park you'll find an oasis of excitement along with luxuries that create an entirely new vacation experience. And you can savor the unforgettable dining and unparalleled entertainment of Universal CityWalk, home to an array of themed restaurants, clubs, concert venues, movies, shops, miniature golf and more. Universal Orlando Resort is a vacation of endless awesome.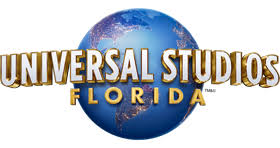 Universal Studios Florida
Get ready for your close-up. You're the star as Universal Studios Florida hurls you into the cutting edge worlds of today's hottest entertainment. Here you'll go beyond the screen, behind the scenes, and step right into the action alongside the most popular characters from the biggest television shows and movie franchises. Defeat evil villains. Battle to defend the earth. Face a fire-breathing dragon. Race at high speeds through the city. Get into mischief with your favorite animated characters. Explore incredible sets that put you on the streets of New York, Hollywood, San Francisco, London and more. Nobody immerses you in the world of movie magic like Universal Studios Florida, one of three amazing theme parks at Universal Orlando Resort.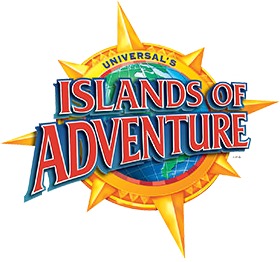 Universal's Islands of Adventure
Embark on an epic journey through the worlds of mighty heroes, ancient myths and timeless legends at Universal's Islands of Adventure, one of Universal Orlando Resort's three spectacular theme parks. From the streets of a comic book city patrolled by the world's greatest superheroes, to the passageways and corridors of a secret school of witchcraft and wizardry. From a land where cartoons and comic strips come to life, to the colorful pages of your favorite children's stories. From a mysterious island where the world's most colossal ape reigns, to a prehistoric jungle where hungry dinosaurs are looking to make you their next meal. In this amazing theme park, once-in-a-lifetime adventure waits around every corner.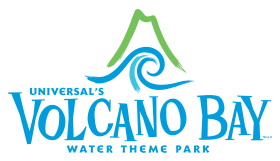 Universal's Volcano Bay
A spectacular volcano towering over a sun swept beach. Swaying palm trees lining your path through a picturesque island escape. It's a South Seas oasis right in the heart of Universal Orlando Resort. From thrilling water slides to secluded waterfalls, Universal's Volcano Bay is a water theme park like no other with 30 unique experiences, including 19 different attractions. Plunge down the side of the volcano. Brave the churning rapids of the torrent river. Kick back on the sands of Waturi Beach, or frolic in the sparkling wave pool. Relax as you float down the peaceful winding river. Grab a bite to eat and a frosty tropical drink. It's the perfect place to get away from it all, a beach paradise you can enjoy without ever leaving Orlando.
Universal CityWalk®
Dance, drink, shop, and see it all in one place–Universal CityWalk®. Only here can you walk from some of Orlando's most popular restaurants into some of its hottest clubs, trendiest shops and state-of-the-art theatres. It's anything and everything you want to make your night come alive–Universal CityWalk, the Entertainment Capital of OrlandoSM.
TRANSFORMERS and its logo and all related characters are trademarks of Hasbro and are used with permission. © 2018 Hasbro. All Rights Reserved. © 2018 DreamWorks LLC and Paramount Pictures Corporation. All Rights Reserved. Jurassic Park TM Universal Studios/Amblin. © 2019 MARVEL. Universal elements and all related indicia TM & © 2019 Universal Studios. All rights reserved.
Universal elements and all related indicia TM & © 2019 Universal Studios. All rights reserved.