Home Page › Theme Park News - Orlando › Aquatica Orlando Now a Certified Autism Center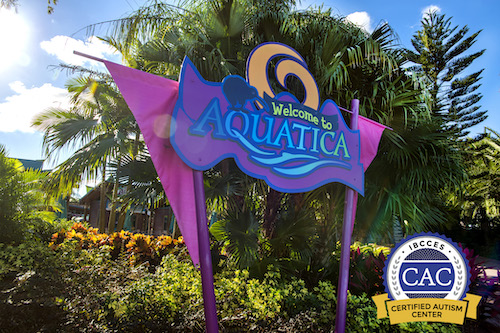 Aquatica Orlando Now a Certified Autism Center
This week, Aquatica Orlando in association with the International Board of Credentialing and Continuing Education Standards (IBCCES), announced the completion of a staff-wide autism sensitivity and awareness training as well as an onsite review of the park property and guest experience. After the completion, Aquatica Orlando Now a Certified Autism Center (CAC) as distinguished by IBCCES — the first water park in the world to receive such a distinction. This accreditation follows sister park Sesame Place, which became the world's first certified autism center theme park last April.
Working closely with IBCCES, the staff at Aquatica will be
continually trained to assist guests with Autism Spectrum Disorder (ASD) and
their families, to help ensure a positive experience during their visit. Guests will also be provided with specific
information about attractions and experiences along with in-park accommodations
to help them plan their day and make informed choices best suited to their
individual needs.
International Board of Credentialing & Continuing Education Standard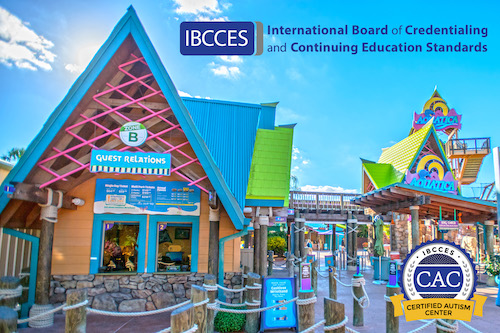 As a Certified Autism Center, Aquatica Orlando is required to provide ongoing training to ensure that team members have the requisite knowledge, skills, temperament, and expertise to interact with all families and children with special needs, specifically on the autism spectrum. Training takes place in the areas of sensory awareness, environment, communication, motor and social skills, program development, and emotional awareness as well as a comprehensive autism competency exam. The autism training must be taken every two years in order to maintain the certification.
"As the first water
park in the world to complete the training and become a Certified Autism
Center, Aquatica Orlando is proud to provide fun and memorable experiences through
exceptional service," said David Heaton, Vice President of Aquatica
Orlando. "We continually strive to
create safe and meaningful experiences for all of our guests, and we are
committed in our efforts to offer families inclusive activities for children
with autism and other special needs."
Robust pre-visit planning resources will be added to the
park's website including a sensory guide developed by IBCCES. This sensory
guide will make it easier for parents to plan activities that satisfy their child's
specific needs and accommodations by providing insight on how a child with
sensory processing issues may be affected by each sense for each attraction.
The park will also have a quiet room inside the park with adjustable lighting
and a comfortable seating area for guests to take a break.
Kare Kare Curl Coming This Spring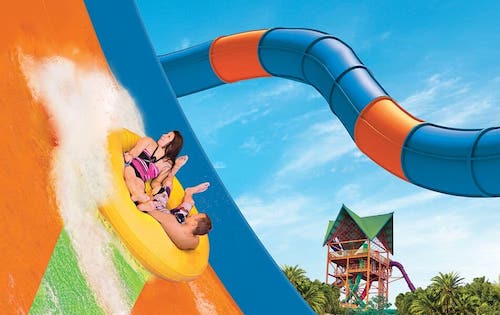 Aquatica Orlando has been voted the nation's top water park, and this certification comes as the park readies for the opening of its newest attraction- Kare Kare Curl this spring.
This new ride could be described as a "curve shaped wave" ("KareKare" means "waves") which riders will experience when climbing the vertical wave wall. True to its name and holding two passengers, this new slide delivers a high-adrenaline, weightless adventure, making Aquatica Central Florida's leaders for waterpark thrills.
Keep watching Orlando Ticket Connection for the best prices on all of SeaWorld Orlando Parks, especially Aquatica, Orlando #1 Water Park, especially since Aquatica Orlando a Certified Autism Center