Home Page › Theme Park News - Orlando › Busch Gardens Tampa Bay January 2019 Events
With the Christmas decorations almost gone and New Years has past, it's time to make plans to bring the family to Central Florida, after the hustle and bustle of the crowds that the Holidays always brings. Here is a taste of what Busch Garden Tampa Bay January 2019 Events will bring.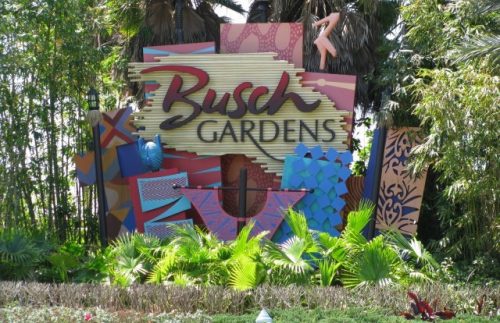 Three Kings Celebration
This weekend, Busch Gardens Tampa Bay unfolds the famed journey to the humble town of Bethlehem during the Three Kings Celebration on January 5 & 6. Latin influences are found throughout the park with live music, crafts, authentic Latin food and more! This cultural celebration boasts authentic Latin flavors found only during the holidays, live entertainment honoring the three Wise Men and Busch Gardens' dazzling display of twinkling Yuletide lights. Saturday & Sunday, January 5 & 6.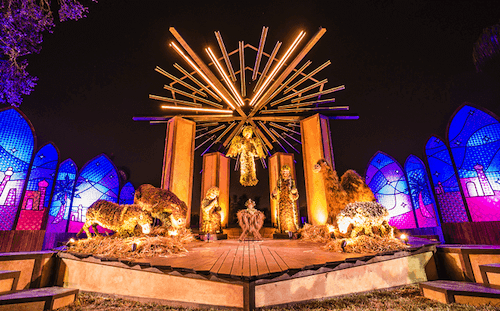 Real Music, Real Masters
Monday – Saturday, January 7– March 16
The longest-running concert series at Busch Gardens Tampa
Bay returns in January with incredible live music and entertainment spanning
from the 1950s to today. Daily performances at the park's Stanleyville Theater
include the following world-class acts:
Cirque Vertigo featuring the Wallenda Duo: January 7 -12 & March 11 – 16
Arrival From Sweden: The Music of ABBA: January 14 – 19
Thomas McClary: The Commodores Experience: January 21 – 26
Herman's Hermits starring Peter Noone: January 28 – February 2
The Diamonds: February 4 – 9
Ballroom with a Twist: February 11 – 16
The 5th Dimension: February 18 – 23
Eaglemania: The World's Greatest Ealges Tribute Band: February 25 – March 2
Lorrie Morgan: March 4 – March 9
Cirque Vertigo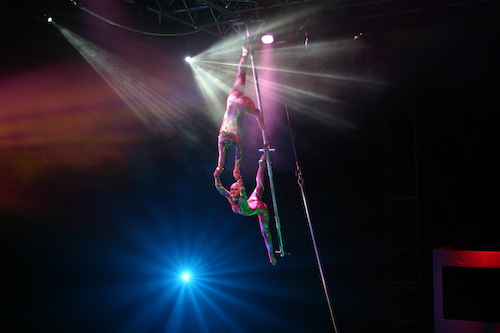 Ballroom with a Twist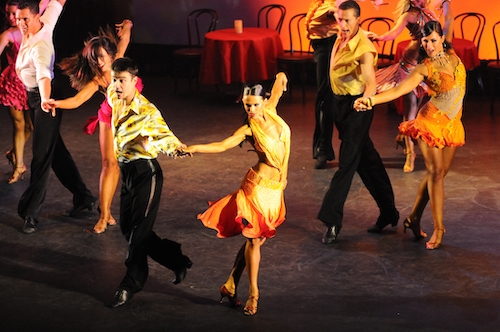 Events to look forward to in 2019

Throughout 2019, park guests can enjoy can't-miss events for all tastes and ages, including the following fan-favorites:
Sesame Street Safari of Fun Kids' Weekends
Saturdays & Sundays February 2-10, May 4-19, and October 5-27 Families can enjoy seasonal fun with fan-favorite characters, including hands-on activities and specialty character meals each Saturday and Sunday during select times.
Food & Wine Festival
Select Dates March 16 – April 28 The park's most delicious event returns this March with tastes for every palate at the fifth annual Food & Wine Festival. Guests can sample delectable cuisines paired with a wide selection of wines, craft brews and specialty cocktails, while enjoying some of the biggest names in entertainment.
Wow, and that's just for starters! What an amazing area that we have decided to live in. Central Florida will never run out of things to see and experience! Busch Garden Tampa Bay January 2019 is just icing on the cake. Let Orlando Ticket Connection take care of all you Central Florida vacation needs, so if buy your Busch Garden tickets 3 days in advance you save!!