A new, next-generation attraction is coming to the Space Coast, highlighting the early pioneers of America's space program. Developers broke ground on the Kennedy Space Center's New Heroes & Legends Museum, which will house the new Astronaut Hall of Fame.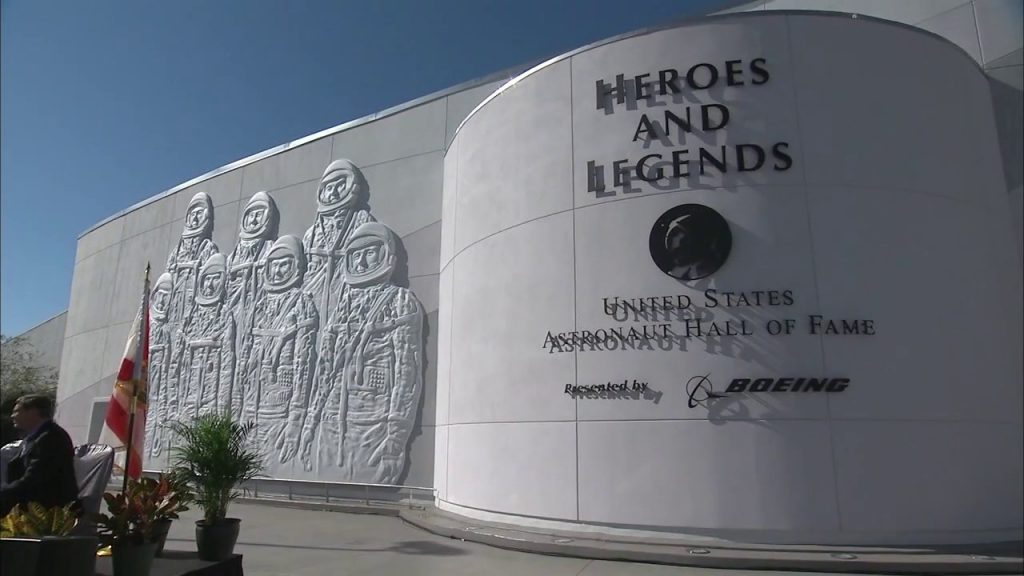 Kennedy Space Center's New Heroes & Legends Museum
Delaware North, the company that runs the Kennedy Space Center Visitor Complex, says the interactive exhibit will bring to life the stories of pioneering astronauts from the Mercury, Gemini, and Apollo programs.
Guests will experience the thrills and dangers of the earliest missions using high-tech special effects, including simulated holograms. There will also be a 3-D theater where patrons will feel as if they are floating in the vastness of space. They'll also see images of astronauts like Alan Shepard, John Glenn, and Neil Armstrong.
"Heroes and Legends" promises to bridge the gap between the trailblazers who brought us to where we are today, and those who will write the next chapter in space exploration," said NASA Administrator Charlie Bolden, one of more than two-dozen astronauts on hand for an announcement and ceremonial groundbreaking. "Having a true historical component, using the same type of technologies, I think it's going to be even more powerful to be able to have true connections with the historical components that will inspire," said designer Cecil Magpuri.
According to the Kennedy Space Center Visitor Complex, the new attraction, scheduled to open in 2016, was designed to help educate the next generation of astronauts about the history of NASA and space exploration.
The announcement and groundbreaking came on the eve of the Astronaut Hall of Fame's 25th anniversary. Four space shuttle veterans are being inducted into the hall of fame Saturday: John Grunsfeld, Steve Lindsey, Kent Rominger, and Rhea Seddon.
You can enjoy everything that Kennedy Space Center has to offer; from Dining with an Astronaut to a Kennedy Space Center Ultimate Tour. Orlando Ticket Connection has some of the best prices available! Learn More!!