Howl-O-Scream 2019 unearths long-buried icons of the past as well as new nightmares as Busch Gardens® Tampa Bay celebrates "20 Years of Fear" with horrifying haunted houses, terrifying scare zones and thrilling roller coaster rides through the dark.
HOWL-O-SCREAM 2019 "20 YEARS OF FEAR"
Howl-O-Scream 2019 unearths long-buried icons of the past and new nightmares as Busch Gardens Tampa Bay celebrates "20 Years of Fear" with sinister surprises at every turn. Brave souls can venture through horrifying houses, terrifying scare zones and thrilling rollercoaster rides in the dark for 22 select nights. Run for your life from September 20 to November 2 as gruesome ghouls emerge from their tombs to twist your daydreams into nightmares.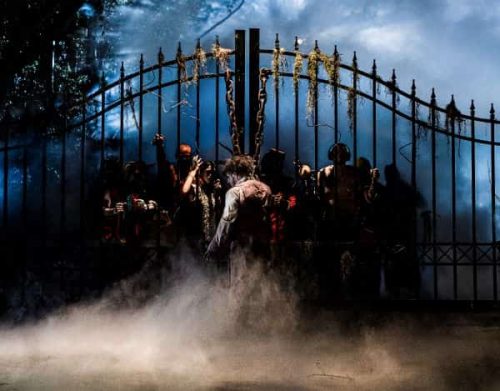 Performances for this year include the return of "Jack Is Back," an outdoor show in the park's Ireland village. Howl-O-Scream attendees can expect to see Jack running the show as pumpkin characters and scarecrows on stilts dance along to classic songs from the 1970s. The show originally ran from around 2001 until 2011, Busch Gardens Entertainment Leader for Special Events Matthew Edwards said.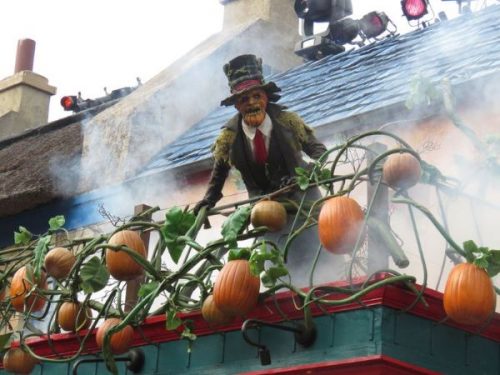 NEW experiences for 2019
The Residence – ALL-NEW House!
Enter the pristine home of the picture perfect suburban Clark Family, but beware of unseen horrors – once you're invited in, you may never make your way out. Don't let yourself become the next sacrifice in their sinister devotion. Howl-O-Scream 2019 presents more scares than ever with an unprecedented nine zones throughout the park, including three ALL-NEW scare zones:
NEW! First Fear: The horrors of Howl-O-Scream's haunted past are the first frights to greet you, rising from the dead and bringing 20 years of fear back to life. Come face to face with Dr. Livingsdoom, the vampires from the House of Vayne, Trickster and more.
NEW! Little Nightmares: Take a creepy walk down memory lane to the bygone era of papier-mâché masks and homemade costumes sure to stir up the nightmares of your childhood.
NEW! Carpe Noctem: The eerie quiet of this gothic Romanian cemetery is shattered by the triumphant screams of vampires and the sobbing moans of their victims. This immersive zone even offers guests the opportunity to climb into a coffin to get a feel for the nightlife of the undead.
Other additions this year include a revamped version of last year's "The Vault XX" haunted house called "The Vault: Overtaken," along with new escape rooms called "Grave Obsession" and "Jack's Twisted Terror." As Edwards explained, park-goers also can expect to see costumed "coaster creepers" riding many of the park's roller coasters along with them. The coaster creepers were introduced last year, he said, but there are more of them this year due to positive feedback.
Howl-O-Scream is intended for a mature audience. This event contains intense adult content such as violence, gore, and blood. Howl-O-Scream 2019 is a separately-ticketed night event. No costumes are allowed.