Walt Disney World has finally revealed that the long-awaited ride, Mickey & Minnie's Runaway Railway Opens March 4, 2020. All aboard! It's the oppor-toon-ity of a lifetime to see Mickey & Minnie in their first ride-through attraction in Disney Parks history. Are you ready? Bring the entire family and hop aboard Mickey & Minnie's Runaway Railway! The wackiest train trip ever is ready to pull out of the station. Your first-class, first-of-its-kind adventure into the cartoon world is waiting.
Mickey & Minnie's Runaway Railway Opens March 4, 2020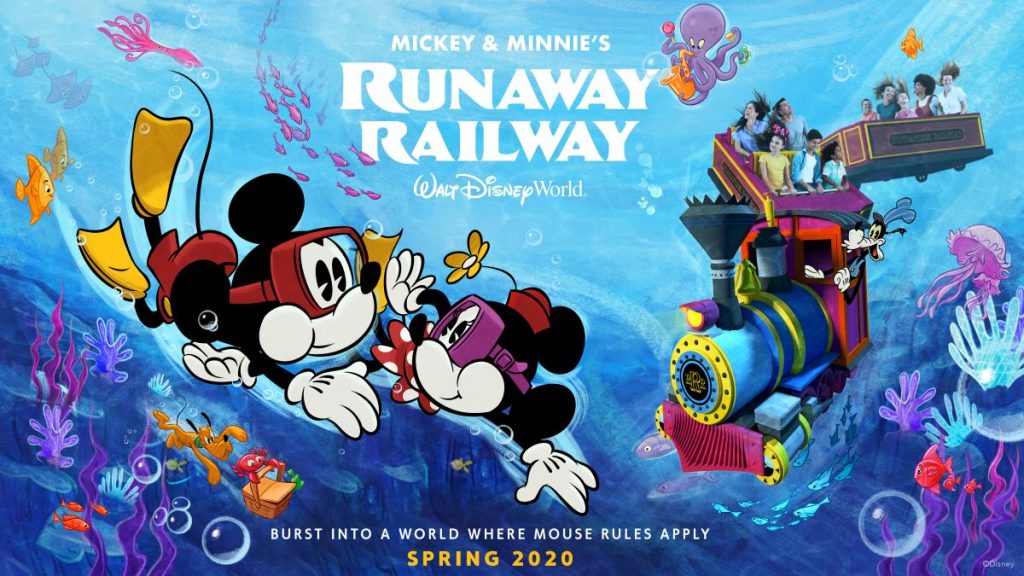 When you burst into the cartoon world, Mouse Rules apply. Which means there's only one rule you need to remember: Anything can happen!
Mickey and Minnie's Runaway Railway is being built inside the Chinese Theater, the former home of The Great Movie Ride. Guests will enter the theater and watch a pre-show. It's a Mickey short titled "Perfect Picnic," which shows Mickey and Minnie heading in for a lovely picnic date.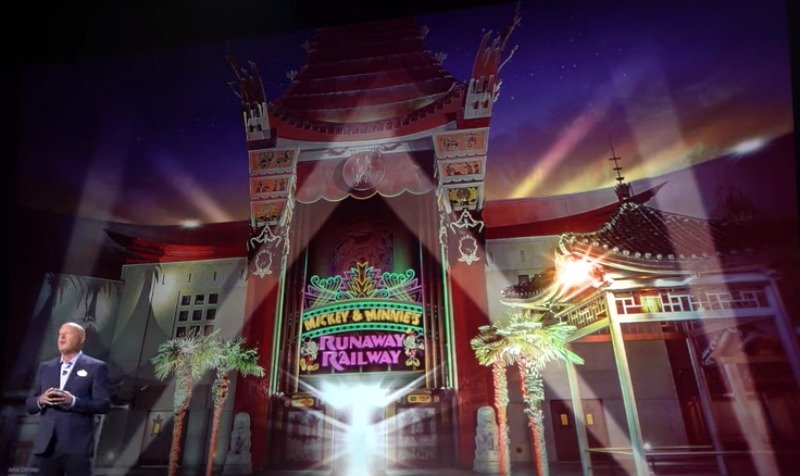 Hollywood Studios Chinese Theater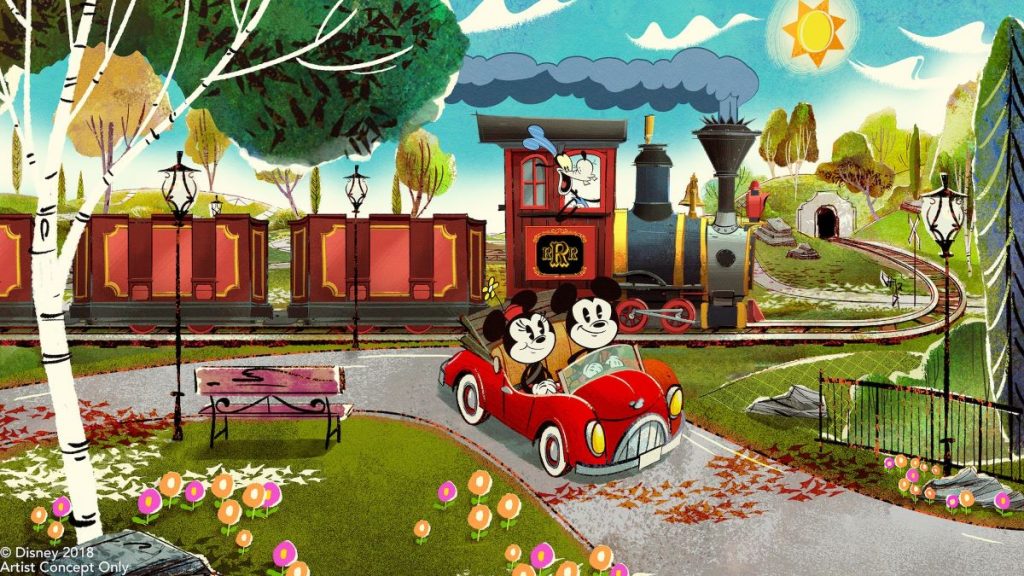 Burst into Mickey and Minnie's World
The darling duo are taking a leisurely drive to a picnic in their sporty roadster. Engineer Goofy and his train are following merrily along. Get read for a plot twist though! Climb aboard the runaway railway and embark on a whirlwind ride. Ride through a world where the rules of physics don't apply. Prepare for unexpected twists, slapstick gags and mind-boggling transformations at every turn. But Mickey and Minnie will try to save the day.
As the two characters sing the theme song with the lyrics "nothing can stop us now" everything is running smoothly until they run into Goofy. True to character he is conducting a train that unsurprisingly veers off course and creates chaos for the classic Disney characters.
A First-of-Its-Kind Ride
The attraction is based on the recent award-winning Mickey Mouse cartoon shorts. Mickey and Minnie's Runaway Railway is a brand-new attraction unique to Walt Disney World Resort and Disney's Hollywood Studios. The first ride at any Disney park that stars Mickey Mouse and friends.
Be sure to keep those peepers peeled—there are more hidden Mickeys here than any other Disney attraction or area in the world. Golly!
There's no telling where this train is heading! This is an adventure for Mickey and Minnie fans of all ages—coming March 4, 2020. Stay with Orlando Ticket Connection for some of the lowest prices on Disney World Tickets.