Halloween fun returns to SeaWorld Orlando this fall with the start of SeaWorld Orlando's Halloween Spooktacular on September 19. At this special event, modified to allow guests to safely visit the park with limited capacity, children can dress in their Halloween costumes and take part in fun-filled trick-or-treating around SeaWorld's expansive grounds with physical distancing in mind.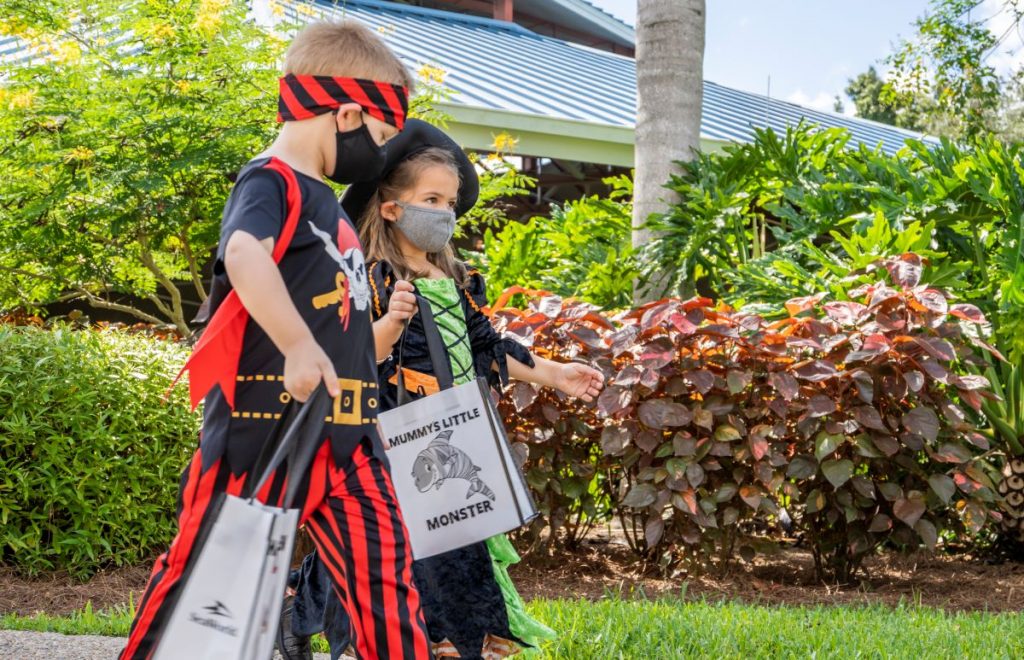 AN OCEAN OF HALLOWEEN FUN AWAITS!
In addition to enhancing the park's already strict health and safety measures/ Park capacity will be significantly limited to create even more open space for a visit that provides ample opportunity to maintain social distancing. The daytime Halloween fun takes place every Saturday and Sunday starting September 19 through November 1, 2020 and is included with park admission.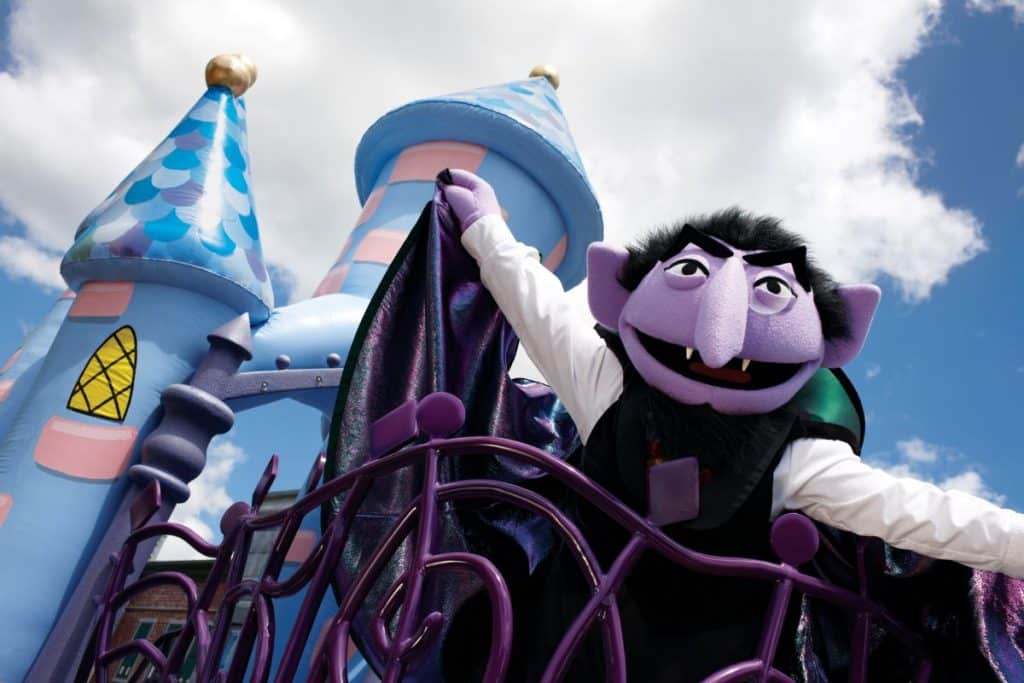 Spooktacular Highlights Include:
Cookie Decorating Station – Create your own Halloween-themed cookie at a special decorating station. Decked out with spooktacular loot, the kit includes a souvenir lunch box filled with a jumbo sugar cookie, toppings ranging from icing and sprinkles to M&M's and milt or apple juice to wash it all down. (Kits are available for a small charge.)
Trick-or-Treat Sea Sweets – Kids can follow the special Halloween Spooktacular pathways through many different stations filled with a wide array of sweets and treats as fun loving sea creatures are stationed along the way to excite and guide the youngsters. Hop aboard the Seven Seas Railway with Otto the Octopus and enjoy a whimsical train ride through Shamu's Happy Harbor®.
Frozen Fun Zone – Located in Bayside Stadium, Penelope's Party Zone comes to life when guests boogie and party to the spooky sound waves broadcasted by a live DJ, listen to spooky stories and enjoy fun activities with countless bubbles floating overhead and colorful pumpkinfish gliding beside.
Mermaid Grotto– This dynamic "underwater" environment comes to life each weekend with bubbles floating overhead and colorful sea-themed characters. Plus, have the opportunity to meet a mermaid.
Strolling Entertainment – A total of 35 fanciful sea creatures — including Gummy Worm Wanda, Salt Water Taffy and Swedish Fish Suzy — will join the "Spook-tastic" fun, welcoming trick-or-treaters as they stroll through colorful, playful schools of pumpkins fish.
Halloween Dance Party- Children join under-the-sea friends for a Halloween Dance Party where they can participate in line-dancing favorites as clouds of bubbles fill the evening air.
OrlandoTicketConnection.com has the scariest deals on all SeaWorld Orlando tickets!
Save
Save
Save
Save
Save
Save
Save