UNDERSTANDING DISNEY WORLD WILL CALL & FASTPASS
We know that buying Disney World Tickets and trying to understand the Will Call Confirmation and FastPass can be very daunting. This post is to help guests understand the two and hopefully be masters of your own vacation!
Understanding the Disney Will Call
When you plan your vacation, we know that standing in line is probably the worst thing about being on vacation. If you follow these tips the experience can be quick and pain free. When you make your purchase with Orlando Ticket Connection, the first thing you will see is we do not give hard or e-tickets for Walt Disney World. You will receive a certified Disney World Will Call Confirmation sheet. This will be sent just like an E-ticket but the best part is that the confirmation number, is assigned only to you. This number is what you will use to connect with Disney's planning website and select the FastPasses BEFORE you even get to Orlando. Each member of your party will be conveniently connected to their own tickets. They can choose which attraction they want to experience. Younger children can see and pick the ones they want to go on, while older guests are choosing theirs. This gives everyone the freedom to choose what they want to experience individually or as a family.
Upon arrival at any of Disney Parks you will either go to the Transportation Booth (this one seems to be the shortest wait), when you get off the trolley from the parking area or Disney Guest service Windows at the front of the parks. Here you can show the will call confirmation right off your phone and collect the hard tickets that have the already pre-selected FastPasses connected.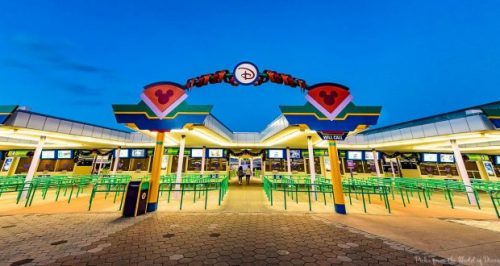 Understanding the FastPass
FastPass (occasionally called "Fast Pass," "Fastpass," or "Fastpass Plus" is the electronic/online system for booking rides at Disney World so that you can skip the lines (or wait in substantially shorter lines) for your favorite rides. FastPass is used at the four theme parks (Magic Kingdom, Epcot, Animal Kingdom, and Hollywood Studios). FastPass is not used at the water parks (Typhoon Lagoon, Blizzard Beach).
Unlike many of the other Disney parks worldwide, the Walt Disney World FastPass system does not rely on paper tickets. Instead, you schedule FastPass reservations online, through the My Disney Experience app, or through physical kiosks in the park. This is nice because it means those of us who master the ins and outs of Disney's FastPass+ rules get to have an extra magical time.
Unique to Disney World is the chance to book FastPass reservations before you even arrive at the resort. Time is money at Walt Disney World, and you get the most bang for your buck with good planning. If you need help planning, there are a variety of apps that are awesome for this purpose.
FastPass+ Let's get you up to speed with FastPass+ service. Follow these quick steps and you'll be riding the fast lane to fun in no time:
Add people to your Family & Friends list to enable you to reserve access to FastPass+ attractions and entertainment for them. Link your vacation package, link your tickets or link your annual pass to your Disney account. If you purchased online, the package, tickets or passes may have been linked automatically.
Reserve access to FastPass+ attractions and entertainment for each day that you have a valid theme park ticket linked to your Disney account.
Visit the theme park on the day that you have FastPass+ selections. Go to the FastPass+ entrance or viewing area for the selected attraction or show during the designated arrival window time.
You can choose your FastPass+ selections up to 30 days in advance of your visit—starting at 7:00 AM Eastern Time. If you are staying at a Disney Resort hotel, you can make your FastPass+ selections up to 60 days prior to check-in for the entire length of your stay.
Plans change? You can modify your FastPass+ selections at any time with:
The My Disney Experience planning page.
The My Disney Experience mobile app.
Your Disney Resort hotel Lobby Concierge.
The FastPass+ kiosks conveniently located throughout all 4 theme parks
After you redeem your initial 3 selections, use the app or head to a kiosk to make another selection—even if you're in a different park from your original selections!
Valid theme park admission is required. FastPass+ attractions and entertainment experiences, the number of selections you can make and available arrival windows are limited. Making advance FastPass+ selections requires online registration.
FastPass is FREE!
Unlike Disneyland's MAXPASS, which is paid access to an improved FastPass system, the cost of Disney World FastPass is just $0 (free). It is included with the cost of your park admission. That means that the people who get the most out of it aren't those who pay more, but those who prepare most. You're here to prepare, and that puts you ahead of the curve! One more thing, after using 3 of the fast passes in one day, you can  now go into the Mydisneyexperience link and choose 2 MORE!
The three ways to make and modify Fastpass+ reservations are:
1.Online via the MyDisneyExperience page
2. On your phone Via the MyDisneyExperience App
3. In the any of Walt Disney World Kiosks
Now that you have become a master of your own vacation, spend the rest of your time having fun amd making memories!