From the opening of Star Wars Galaxy's Edge at Disney's Hollywood Studios, to the new Harry Potter-themed roller coaster at Universal Orlando, 2019 was an outstanding year! There were new, immersive attractions at Orlando's theme parks, but 2020 promises changes and new attractions to the theme parks. Here are 7 Reasons to Visit Orlando Theme Parks in 2020!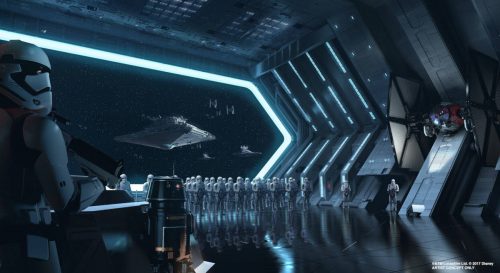 Although "Star Wars: Rise of the Resistance" opened last year, many Disney guests will experience it for the first time in 2020. The ride is billed as the most ambitious, technologically advanced rides Disney has ever created.
7 Reasons to Visit Orlando Theme Parks in 2020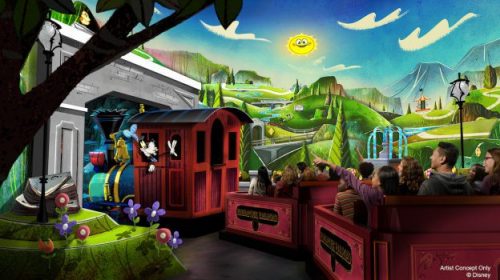 Walt Disney World
Hollywood Studios
Coming to Disney is Mickey's and Minnie's Runaway Railway. Guests will enjoy a 3-D cartoon adventure on the ride when it opens March 4 at Hollywood Studios. This will be the first Mickey Mouse ride. Mickey and Minnie's Runaway Railway: Believe it or not, Mickey Mouse has never starred in his own ride at a Disney theme park, but that will change on March 4, 2020, with the premiere of this attraction at Disney's Hollywood Studios®! Using cutting-edge technologies to transform classic 2-D cartoons into immersive 3-D adventures, it's your ticket to entering the worlds of Mickey and Minnie's beloved animated films.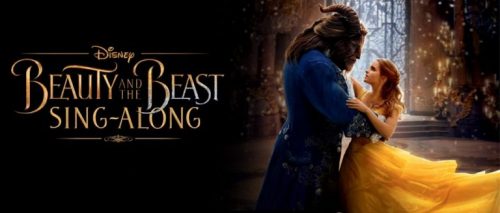 Epcot
New Shows and Films at Epcot® in 2020. Walt Disney World Resort is making big changes to Epcot in the lead-up to the park's 40th anniversary in 2022, and the transformation continues in January 2020 with Beauty and the Beast Sing-Along at the World Showcase's France pavilion; Awesome Planet, a new film at The Land; and an update for Canada Far and Wide in Circle-Vision 360 at the Canada pavilion. Later in 2020, a new nighttime spectacular, HarmonioUS, will take the place of Epcot Forever, which recently started its limited-time engagement.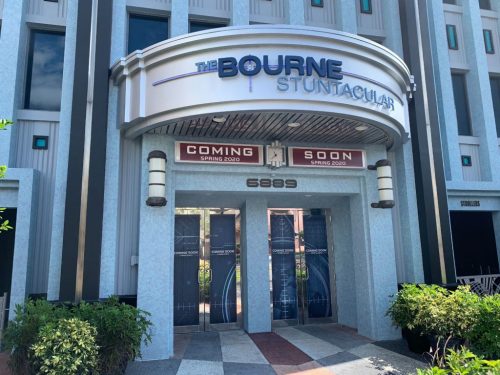 Universal Orlando
One of the 7 Reasons to Visit Orlando Theme Parks in 2020 is Universal Orlando has the Bourne Stuntacular opening in the spring 2020. The live action stunt show is based on the blockbuster Bourne film franchise.
The Bourne Stuntacular is an all-new, cutting-edge, live-action stunt show based on the blockbuster Bourne film franchise. Using a never-before-seen hybrid of stage magic and cinema, the edge-of-your-seat experience will follow Jason Bourne around the globe as he's pursued by sinister characters.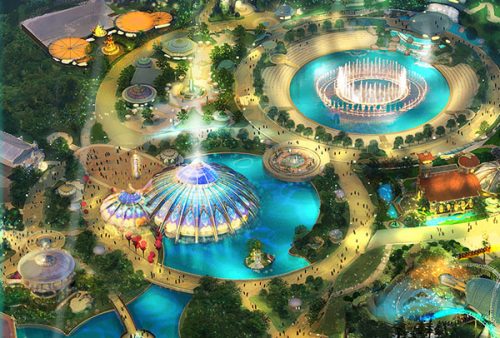 Universal Orlando's Epic Universe
Though it won't open until 2023, there will be lots of construction activity next year at Universal's new theme park Epic Universe. It' being built just north of the Orange County convention Center and the initial concept art depicts four immersive themed lands.
SeaWorld Parks
Ice Breaker™: SeaWorld Orlando's first launch coaster is set to offer family-friendly thrills starting in spring 2020. Riders will dive through four launches that run both backward and forward, ending with a reverse launch into a 93-foot-tall spike and 100-degree angle. As a result, it will boast the steepest vertical drop in Florida!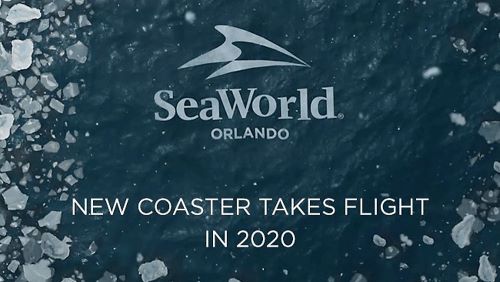 Aquatica Orlando's RIPTIDE RACE – OPENING IN 2020
Ready? Set? Race! Experience Florida's first dueling racer, Riptide Race. Grab a friend and race through high speed tunnels as you see your opponent's side by side and face to face. Who will reach the finish line first?
Starting from the top of the 68' tower, riders will grab their rafts as they enter side-by-side racing lanes. Each racing lane can hold two riders per raft and feature low walls, ensuring you will always have eyes and ears on your competition. Dueling face-to-face, racers will navigate through tight loops and accelerations through indoor and outdoor sections. It's a race to the finish through nearly 650' of slide.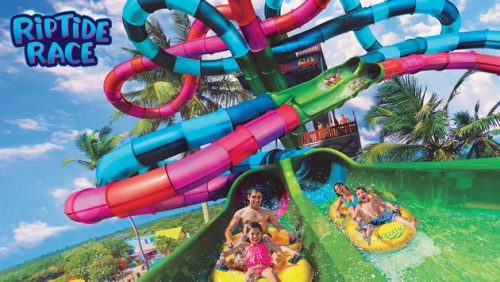 The last and best reason to Visit Orlando Theme Parks in 2020 is Orlando Ticket Connection is here to give you some of the lowest prices and best customer service in Central Florida!
Relax and enjoy your 2020 vacation…