The Epcot International Festival of the Arts is everything guests love about the park, rolled into one spectacular event. The event runs from Jan. 17 – Feb. 24, 2020, guests can enjoy live concerts, art performances, workshops, art signings and more, along with delicious and visually artistic foods. This annual event that used to only run on the weekends now runs every day! It will feature amazing artists and a wide selection of culinary arts opportunities for Disney guests to enjoy as they channel own inner artist.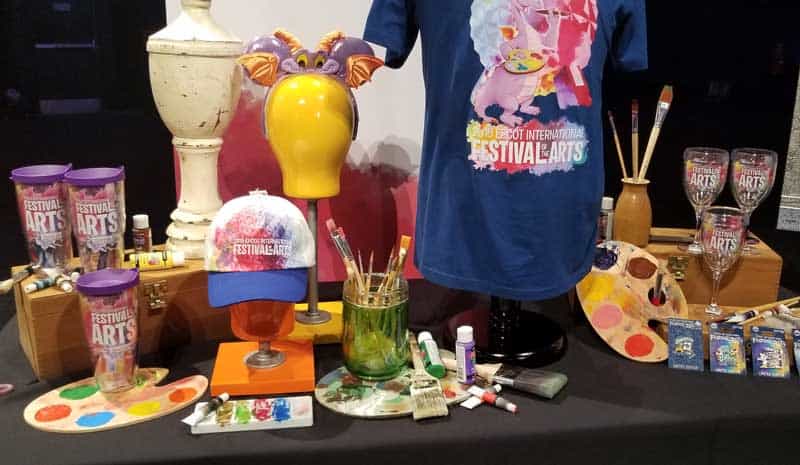 Epcot International Festival of the Arts
Experience the ultimate cultural celebration as food, art and entertainment perfectly merge into this all-new event!New art will be unveiled each week and visitors can delight in delectable dishes that look almost too good to eat.
Disney on Broadway Concert Series
The America Gardens Theatre offers the hottest ticket in town! Hold onto your seats as the Disney on Broadway Concert Series takes to the stage, with songs from Tarzan, The Lion King, and Mary Poppins, and more. Guests can sing along to sensational, show-stopping renditions of unforgettable Disney hits!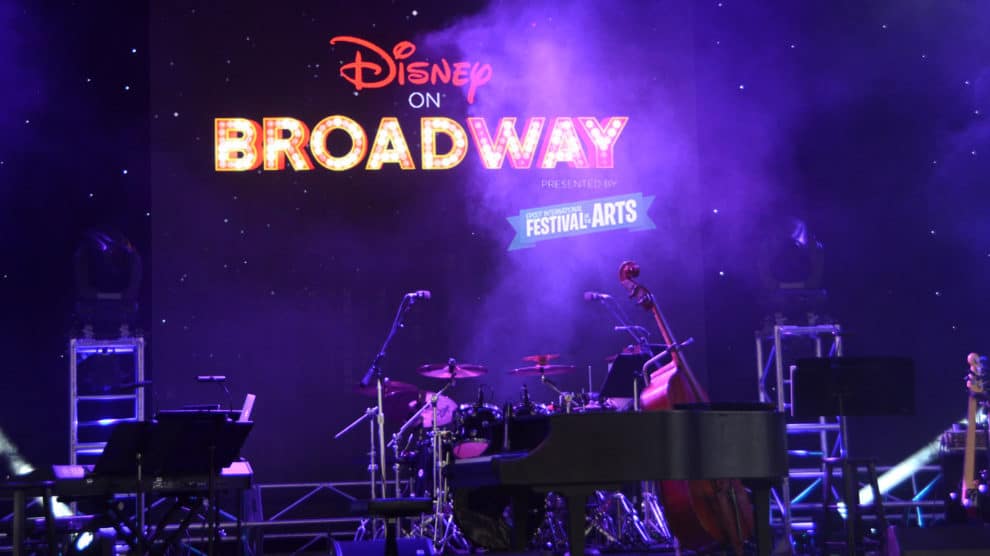 2020 Concert Line-up
17, 20, 21, 24 and 25: Kissy Simmons and Alton Fitzgerald White (The Lion King)
18, 19, 22, 23 and 25: Heidi Blickenstaff (The Little Mermaid; Freaky Friday) and Gavin Lee (Mary Poppins)
25: Special performance featuring Simmons, White, Blickenstaff and Lee
26, 28, 29; Feb. 1, 2, 5, 6 and 9: Kara Lindsay (Newsies) and Kevin Massey (Tarzan)
10, 12, 13, 18, 19, 22, 23 and 24: Ashley Brown (Mary Poppins; Beauty and the Beast) and Josh Strickland (Tarzan)
Additional January and February performances still to be announced.
In addition, chalk artists will reproduce classic works on canvas as well as park sidewalks, Epcot Living Statues literally come to life and guest performance artists create magic on the spot—with only a wave of their paintbrush!
Introduce your inner connoisseur to the first annual, Epcot® International Festival of the Arts, an exciting extravaganza brimming with extraordinary artists, gourmet fare, stage productions and other amazing acts. Different events are scheduled each week, so pack your palate—and your palette—because magic truly is in the eyes of the beholder!
Festival Highlights Include:
Disney Guests can enjoy new culinary fun at the Le Cellier Brunch in the Canada pavilion, including a leisurely prix fixe meal each Saturday and Sunday in the relaxing Canadian chateau. (Reservations are required.)
Disney Guests can enjoy the Green Landing Family Play Zone where fan favorites Wall-E and Eve invite your family to enjoy a beautiful (and green) environment which is built for exploring!
Take advantage of photo-ops located all throughout Epcot, including a Peter Pan Storybook installation by the United Kingdom pavilion where Disney Guests can either flap their Mermaid fins in Mermaid Lagoon or channel their inner pirate at Skull Rock.
Calling all artists – Grab a paintbrush and add a splash of color to a wall mural along World Showcase Plaza.
Join Figment's Brush with the Masters, which is a scavenger hunt where Figment has painted himself into famous pieces of art in each World Showcase pavilion.
Check out (and even purchase) works of art by Disney's iconic artists in displays throughout World Showcase.
Watch talented artists as they come and create new art pieces — from Disney-inspired works to creative art across diverse mediums.
Disney Guests can create festival-inspired T-shirts and candles.
Epcot is truly the place to be in 2020! Watch for the details on Epcot's International Flower & Garden Festival set for spring! Vacation cheaper with low priced Walt Disney World Tickets!