SeaWorld Orlando is hosting the latin inspired celebration of Three Kings Day. Bringing Cherished Traditions and Festive Cuisine to Orlando. Bask in the Holiday spirit just a little while longer as the Three Kings Celebration at SeaWorld Orlando Returns. It begins January 1st 2019 and fun continues through January 6th.
Your family is invited to help commemorate the arrival of the Three Wise Men. Also Enjoy festive cuisine and festivities held in honor of the cherished tradition of Latin cultures. The event features favorites from SeaWorld's Christmas Celebration and the addition of several new experiences centered around the Epiphany.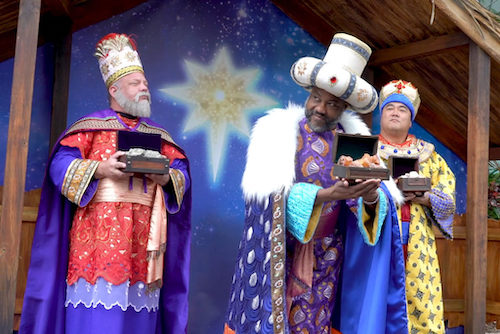 Three Kings Celebration at SeaWorld Orlando Returns
Three Kings Processional- Live nativity scene depicting the arrival of the Three Kings. A storyteller tells the tale of their journey and traditions of the Three Kings holiday to park guests. The processional, featuring live animals. It takes place several times throughout the day and offers a truly special photo opportunity for park guests.
Special Holiday Feast at Sharks Underwater Grill- For traditional Latin holiday dishes visit SeaWorld's premier full-service restaurant, Sharks Underwater Grill. With event-exclusive menu featuring roasted pork with onion mojo arroz con gandules, pasteles and fried tostones garnished with mayoquetchup. For dessert, a house-made flan drizzled with caramel.
Festive Food and Drinks- Latin-inspired dishes and drinks exclusively for SeaWorld's Three Kings Celebration. Indulge in menu items including miniature papas rellenas (fried stuffed potatoes), empanadas (cheese, chicken or beef), and authentic pinchos. While the drinks include frozen coquitos and frozen sangria.
Live Musical Entertainment- Sing along with live musical street acts to a variety of Latin holiday favorites.
Rudolph's Christmas Town –During your visit become a part of the story of Rudolph the Red-Nosed Reindeer at Rudolph's Christmas Town and see Life-size story book vignettes featuring the classic tale. Meet your favorite characters like: Rudolph, Clarice, Bumble and Yukon Cornelius.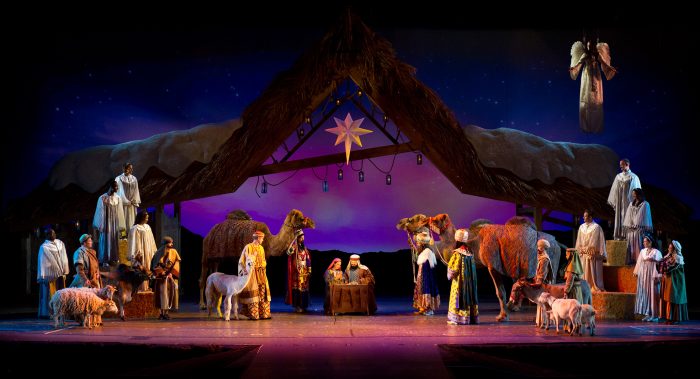 O Wondrous Night –A live nativity show like you wouldn't believe. Carols, life-sized puppets, and live animals in the classic Christmas Story. Narrated by the animals present that night. O Wondrous Night is another way to celebrated to the true glory of Christmas
Sea of Trees – The night ends with a sea of twinkling holiday trees dancing to music as they light up the water. Over 100 trees come to life and most of all a giant glistening centerpiece that towers 70-feet above the water.
Three Kings Celebration at SeaWorld Orlando Returns and is included with park admission. Begins at 11 a.m. daily, Jan. 1 – 6, through park closing. Hurry and buy your tickets now to celebrate to holidays!
Our vacation planning experts will be happy to assist you with any questions you have, just call 855-473-7987. You may also use our contact page to send us a message.