SeaWorld Orlando has always been an exciting place to visit but in the past few years they have really overcome the stigma that unfavorable stories seemed intent to darkened their reputation. SeaWorld not only came back fighting but have established themselves as a wonderful and exciting place where families can discover amazing experiences! Included in park admission the are many exciting, tasty and family-friendly events , as well as mind-blowing rides so we have put together the Top Ten Reasons To Visit SeaWorld Orlando in 2019.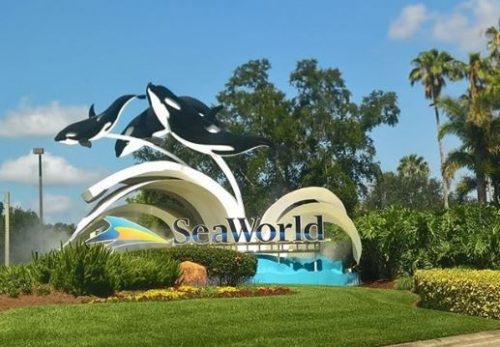 Top Ten Reasons To Visit SeaWorld Orlando in 2019
1. SeaWorld Orlando will open the all new Sesame Street land. There will be new attractions, new themes and shows and possibly a new parade. Expect to see more offerings like the wildly successful Seven Seas Food Festival, and even more expansions on Electric Ocean and Halloween.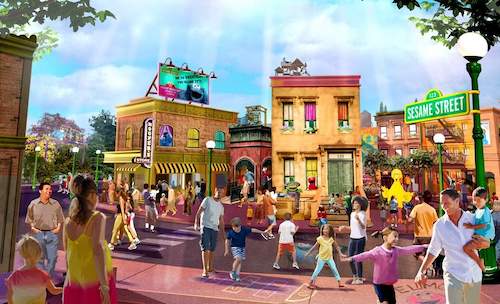 2. Three Kings Day Celebration: Daily, Jan. 1 – 6 Families are invited to help commemorate the arrival of the Three Wise Men during SeaWorld's Three Kings Day celebration. This festive event brings SeaWorld's holiday season to an incredible close with specialty cuisine and celebratory experiences that honor the cherished traditions of Latin cultures.
3. SeaWorld® Inside Look: Get up close like no guest has gone before and feel inspired with Inside Look. Animal lovers will get the unique chance to look behind-the-scenes at the inspiring day-to-day care our animal experts provide, as well as the life-saving operations of our amazing Rescue Team. Explore 11 locations led by animal care experts and behaviorists in the park. SeaWorld® Inside Look will be held on Saturdays and Sundays, May 5 – 20, and is included with park admission.
4. Elmo's Birthday Weekend: Feb. 2 – 3 SeaWorld is the place to be for Elmo's Birthday Celebration, featuring an interactive DJ dance party, fun party games and surprise visitors. Don't miss this weekend-long party for Elmo as we prepare to welcome our brand-new Sesame Street at SeaWorld in the spring of 2019!
5. Seven Seas Food Festival: Weekends, Feb. 9 – May 5 The popular Seven Seas Food Festival is returning to SeaWorld in the spring with more to love. As guests sip and sample their way through the park, they will discover globally inspired flavors while enjoying local craft beers and beverages from around the world. The fun goes beyond the food with live performances at Bayside Stadium featuring top artists.
6. Electric Ocean: Select nights, May 24 – Sept. 1 As the sun goes down, the park comes alive with the glow of Electric Ocean at SeaWorld, returning next year for another summer of fun. With exciting nighttime shows and electrifying music, guests are immersed in a sea of wonder that ends in "Ignite," a spectacular finale with fireworks, lasers and fountains.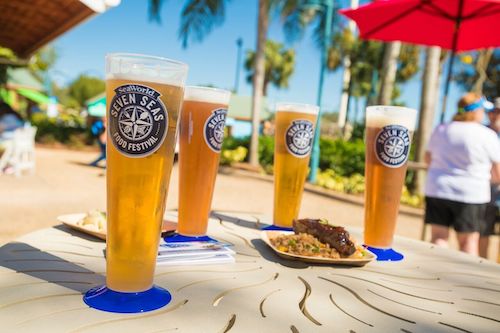 7. Craft Beer Festival: Weekends, Sept. 7 – 29 The SeaWorld Craft Beer Festival extends to four weekends in 2019, featuring 100+ brews on draft at locations around the park Guests will enjoy unique food items designed to perfectly pair with the festival's brew selection.
8. SeaWorld's Halloween Spooktacular: Weekends, Sept. 21 – Oct. 27 New surprises await at Orlando's biggest family-friendly Halloween event. Guests of all ages can celebrate with the all-new Sesame Street Halloween Parade, featuring fantastic floats, crowd-pleasing performances and everyone's favorite furry friends. Families will also enjoy a Halloween Dance Party, trick-or-treating around the park and the opportunity to meet whimsical characters inspired by the sea.
9. Praise Wave: Weekends, Nov. 2 – 17 With the return of Praise Wave, guests can celebrate Christian fellowship and inspiring music. Uplifting live concerts from the hottest names in Christian music will light up the stage at SeaWorld.
10. SeaWorld's Christmas Celebration: Nov. 23 – Dec. 31 The joys of the holiday season come to life at SeaWorld. More than 3 million lights blanket the park in holiday cheer as guests immerse themselves in the sight, sounds and tastes of the season. The event features stunning live shows, scrumptious holiday treats and opportunities to visit Santa Claus and Rudolph the Red-Nosed Reindeer.
If the Top Ten Reasons to visit SeaWorld Orlando in 2019, don't get you excited just stay tuned for what SeaWorld Has planned for 2020.