Universal Orlando will take its nighttime lagoon show to the next level this summer, with  "Universal Orlando's Cinematic Celebration" The all-new lagoon show will give guests a brand-new, awe-inspiring way to end their day in Universal Studios as they enjoy an epic cinema under the stars on select nights.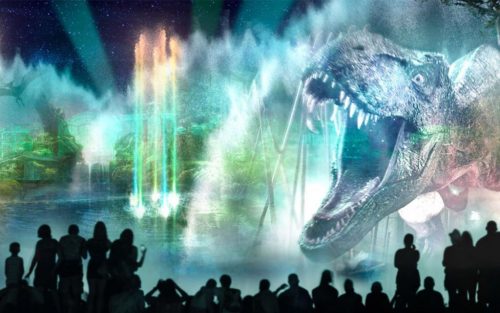 Universal Orlando's Cinematic Celebration
"Universal Orlando's Cinematic Celebration" will seamlessly blend fountain-based media, a variety of state-of-the-art technologies and special effects in a whole new way. The show combines an all-new storyline with full panoramic water screens accented by additional multi-layer water screens, pyrotechnics and – for the first time ever – more than 120 dancing fountains and projection mapping to transform the entire waterfront and surrounding buildings into a vivid celebration of epic movie moments and beloved characters.
"It's the biggest nighttime show we've ever done at Universal Orlando," says Mike Aiello, director of entertainment creative for the resort. The presentation will be a total revamp of the park's previous nighttime lagoon show, "Universal's Cinematic Spectacular." Introduced in 2012 during the 100th anniversary of the famed Hollywood movie studio, it was largely a clip-fest honoring Universal's movie legacy. "We want the new show to be a cap to our guests' day at Universal Orlando. It will feature many of the characters and brands at the parks," adds Aiello.
And, guests will be able to enjoy "Universal Orlando's Cinematic Celebration" from an all-new, dedicated viewing area designed specifically for the show – giving them prime viewing of the experience.
Guests will witness moments from the Harry Potter series conjured by way of spells, ear-shattering roars from dinosaurs in Jurassic World, the adrenaline rush of speed from The Fast & the Furious, mischief by the Minions from Illumination's Despicable Me and more come to life right before their very eyes – all in the heart of the Universal Studios Florida lagoon.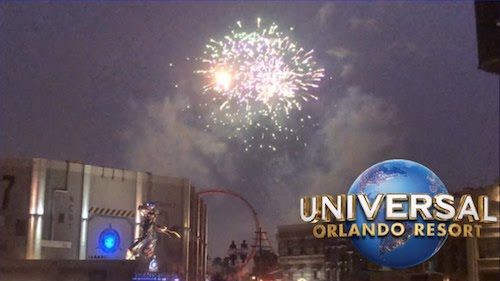 This summer, guests will now have two new spectacular nighttime shows to enjoy as part of their visit to Universal's theme parks – Universal Orlando's Cinematic Celebration in Universal Studios Florida and "The Nighttime Lights at Hogwarts Castle" in Universal's Islands of Adventure. Orlando Ticket Connection is offering a 3 Day Park to Park Ticket & save over $59 off the gate price.